Fair Pay Campaign
The 2008 pay claim was just part of UNISON's ongoing campaign for Fair Pay. We need a good annual increase in local government to keep pace with rising prices, but we need much more besides.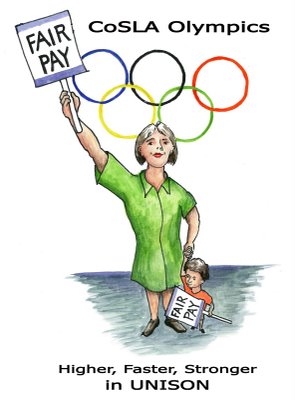 UNISON is pursuing over 15,000 equal pay claims in Scotland alone. Council workers in Scotland have already received around £400 million in compensation and the issue has yet to be resolved. Do you need information about equal pay?
The same problem exists across all public services. We are particularly concerned about part time, term time and casual workers in the public sector. Also, despite successful trade union campaigns, there are a growing number of privatised services in the public sector and pay and conditions tend to be attacked when a service goes private.
The success of the 2008 pay campaign reflects what trade unions do best – bringing members together for the common good. As the ne in a Million campaign leaflet says, you have a million people with you when you speak in UNISON!
If you support the campaign and you want your voice to be heard, join us in the campaign. We use email, internet, informal meetings, education courses, campaigns and action research to build the campaign. If you join us you can do as little or as much as you like, but your support gives the campaign strength so we will welcome your contribution.
This page gives some basic information about our Fair Pay Campaign.
ACTION POINTS

Thank You - the PEG team